I just looked at a photo of myself taken last weekend, and I look about two hundred and eighty-six years old, the bags under my eyes are big enough to pass as suitcases, rather than little nightclubbin' handbags, so I think I need to go to bed early, without writing a blog.  Seriously.  Sorry about that, getting you here, under false pretences.
<Imagine I've inserted a nice little pic of my bags right here>    I tried to take you one, but I have no makeup on, and selfies on the reverse camera are never very nice… I couldn't take one without looking like Grug.  And a little bit like my brothers.  Which sounds mean, but I'M A GIRL.
Don't worry, I won't leave you completely empty-handed, here is a little thing from my Instagram Lovely, @smilechickie: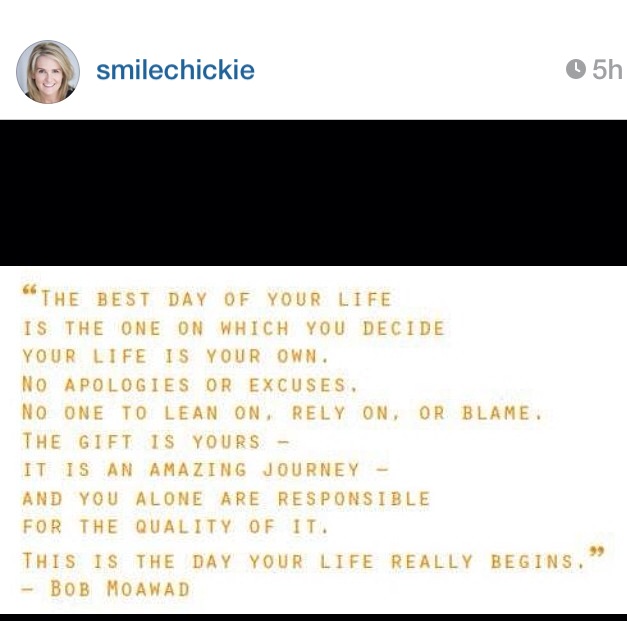 I like it.  Even if I've never heard of Bob Moawad.  So no apologies.  I'm going to bed to work on these John English eyes of mine.  See ya on the other side.
…From The Ashers xx