It's been a funny old week this week hasn't it?  What with super moons and cold days and a feeling of melancholy lurking around the edges of everything.  Did you hold your people close to you this week?  I bet you did.  It's time to shake off the week, so here are the Hits:
1.  This little cup.  I ordered it from Nespresso with my coffee supplies this month, mainly because it is called Ritual, and I really love the idea of that, a daily coffee ritual (I'm a marketing person's dream).  I was planning on gifting it, but then I found it was a SCIENCE CUP.  It came with it's very own brochure, possibly researched at the Ponds Institute.  It tells me that it has a carefully calculated height and diameter to release the aromas fully, it is slightly curved to allow for smooth pouring of the coffee, it has a concave base for a perfectly formed crema and it is made from light porcelain to keep the coffee at the ideal temperature (WHAT?).  I shit you not, this is a the actual truth (according to the brochure).  So, as you can imagine, I can't possibly give it away now, because: science.
2.  I follow a clairvoyant lady on FB, and she sometimes does a selection of cards.  I chose this one yesterday, and I love it.  I think she meant it for all of us.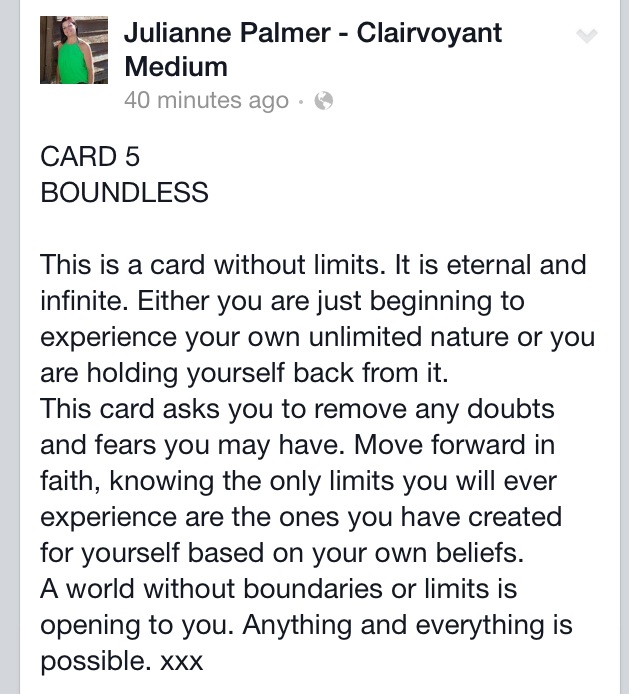 3.  As you RRs know, we said goodbye to Watters this weekend, but he left us with a most precious gift, in the form of this card.  So cute.  I am pleased and honoured that we were able to be part of teaching a kid about some of the greatness that resides within.  We don't always know how we will fare in the face of new challenges and situations, and Watters, at 11years of age did it with grace and an infectious sense of fun.  His Mum sent me an email thanking us for giving him an experience that was "bigger than him".  Mwah Mrs.Watters.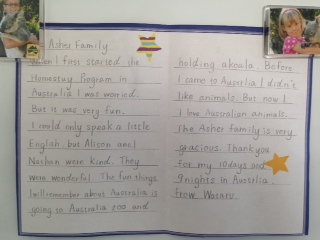 4. Free shit.
Sometimes in my line of work people bring me stuff.  It can be amazing produce from their garden, little gifts of chocolate or wine or beer, or even little things they see when at the shops and know that I'll love.  Anything from essential oils or scented candles, through to picnic blankets, and did I mention beer?  I must have been particularly nice this week, because I received a bounty: a box of choccies, a bottle of wine, some special peppercorns, some champagne flutes, some lemons, and these babies: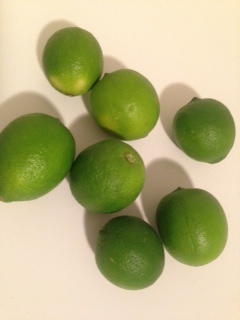 Yeah, I know, I have the best job in the world, but even better, I have the best patients in the world.  If any of you happen to be reading, you rock.
5.  Stairway to Heaven.  Liam is learning it on guitar, so we have been listening to it on the way to school every day, and have used old video of 'Money Or The Gun' with all the versions of Stairway, as a musical education.  Embarrassingly, I realised I've never played them The Doors, or even the B52s, so we have had a musical education this week, ripping out the old vinyl.  So much fun.  A good reason to have kids.
How was your week?  Any hits involving hits?
…From The Ashers xx