I'm so cross.
We just had the television on, and I see that Channel 7 has a new advertisement, and the backing track is a Van Morrison song.  Not just any Van Morrison song, but a great Van Morrison song.
What has happened here?  Where are all the jingle writers?  Surely they haven't all gone the way of Charlie Sheen on that show?  Why are they using the songs from the soundtrack of my life to advertise products?  I do not like it, advertising people, I do not like it one little bit.
I remember a few years ago (okay, it was ten years ago, but I'm old: time flies and all that) a friend of mine was getting married, and she chose a beautiful song by Israel Kamakawiwo'ole, that was a mash up of Somewhere Over the Rainbow and What a Wonderful World, to walk down the aisle.  A few weeks before the wedding, it was on an ad for some kind of paint.  To her credit she ignored it, and went ahead with her plans.  And she was gorgeous.  We forgot about the paint.
Thing is, I can't remember what that brand of paint was.  Because the song didn't contain the product name.
So, advertising companies, I know you're all reading my little blog, please take heed, and leave my songs alone. Get your own.
I do not want to see Specsavers using "Brown Eyed Girl".   KIng of Knives, do not touch "The First Cut is the Deepest".  Navman, leave "Are You Gonna Go My Way?" alone.   Brisbane tourism, "Funky Town" is not your theme.  Tewantin RSL, "Come As You Are" is not for you.  Kelvinator, leave "Cold Ethel" right where it is… Okay, that last one is a bit wrong. (But: Alice Cooper.)
And finally, talking of wedding songs, ours is featured on a mural on a wall of The Bohemian Bungalow in Eumundi.  I'll forgive them this time, but only because they are awesome… (in lieu of free coffee* of course)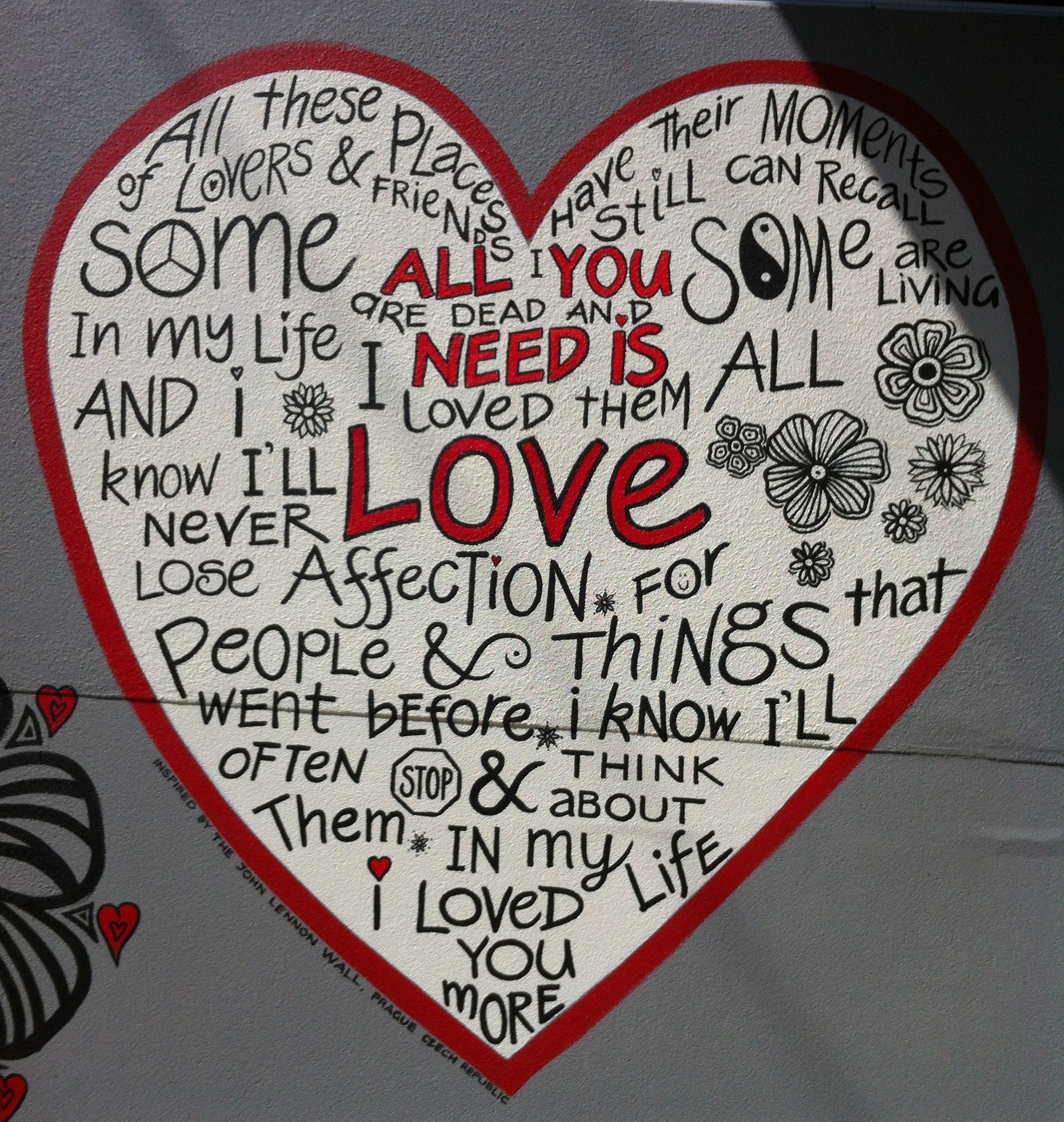 *This is not a sponsored post. I did not get free coffee.

 What songs are off-limits for you?
Who remembers the words to the Channel 9 News jingle "Brian Told Me"?